Welcome to
GreenTree Inn Sedona
Our brand new pool area is open featuring cabanas, large fire-pit, hot tub, and amazing views of Thunder Mountain. Enjoy access to the Cabanas for a limited time.
Enjoy world-famous breathtaking Red Rock vistas that adorn postcards and TV commercials, and then rest well at GreenTree Inn Sedona. Some of the best tourist attractions Arizona outdoors has to offer are just five miles away from our hotel at Red Rock State Park, where you can admire wildlife on the hiking trails, horseback ride, mountain bike, or visit the Miller Visitor Center. Oak Creek Canyon, located 7 miles from GreenTree Inn Sedona, offers fishing or swimming in Oak Creek, and you can even splash into the creek on a natural water slide.
Your trip to Arizona would not be complete without a visit to the Grand Canyon, known as one of the seven natural wonders of the world. We are located 110 miles from The Canyon, making GTI Sedona centrally located to see all that Central Arizona has to offer.
For more local outings, go to the Sedona Heritage Museum to see exhibits on the history and culture of the Sedona area. For a change of pace, you can try your luck on the slots at 24-hour Cliff Castle Casino, 18 miles away. Flagstaff is 24.9 miles from GreenTree Inn Sedona, and Cottonwood is just 14.3 miles away.
As soon as you pull up and park in the spacious parking lot at GreenTree Inn Sedona, you will be greeted with warm hospitality from our 24-hour front desk Guest Service Agents. Our hotel offers guests convenient amenities including:
Daily upgraded continental breakfast
High-speed WiFi
Outdoor pool & hot tub
Business center with computer & printer access
In-room fridge & microwave
Ice machine
Parking, including space for an RV
Many restaurants are within walking distance from GreenTree Inn Sedona. Whether you're in the mood for Thai, Mediterranean or Italian, our friendly staff is pleased to offer you recommendations on the best-kept secrets in town.
·Thai Spices Restaurant
·The Fournos Restaurant
·Barking Frog Grille
·Ken's Creekside Restaurant
·And more!
Each guest room at this non-smoking Sedona hotel has air-conditioning and a heater for those cold winter months and features a flat-screen TV with cable channels, in-room fridge & microwave, and high-speed WiFi.
Our family-sized rooms feature 2 double beds that can accommodate up to 4 adults. Couples can enjoy our rooms with plush King-sized beds. Traveling with a group? Check out our newly renovated Suite rooms with a King-sized bed and Sofa bed or Double bed ensuite. Some rooms include a seating area to relax in after a busy day.
Suites, as well as handicapped-accessible, are available. All of our guestrooms are ADA Defined service-animal friendly. Every room includes a private bathroom equipped with a bath or shower. For your comfort, you will find toiletries and a hair dryer.
Many of our second-floor rooms offer small balconies with views of the distant Red Rocks. Pets are welcome to our property.
Get the best lodging value at GreenTree Inn Sedona. Start your day with a Upgraded Continental Breakfast and a copy of USA Today. Then, relax in our comfortable beds after a full day exploring the beautiful city. Stock the mini fridge with drinks and snacks to prepare for your outings. Stay entertained with a flat-screen TV with 60+ premium cable, including HBO, and make proper use of High-Speed Internet. We ensure a convenient stay with a coffee maker and iron/ironing board. We also welcome four-legged friends in our pet-friendly rooms.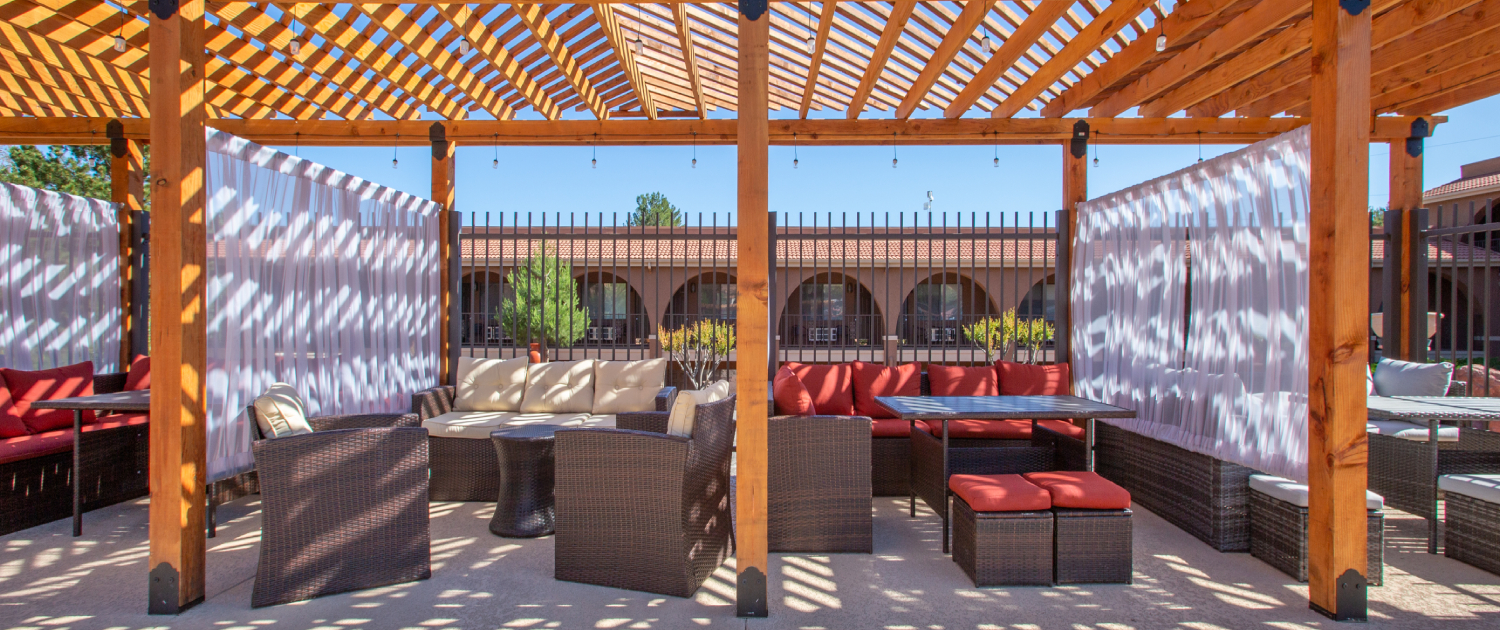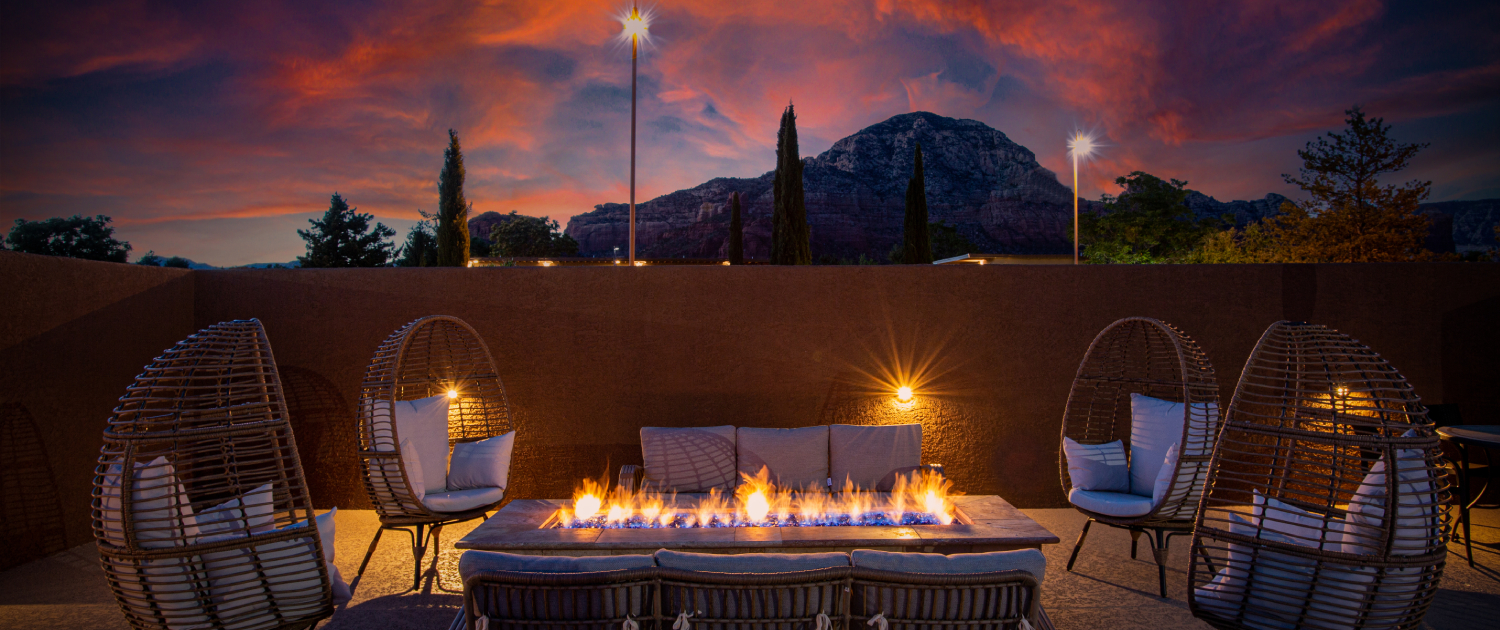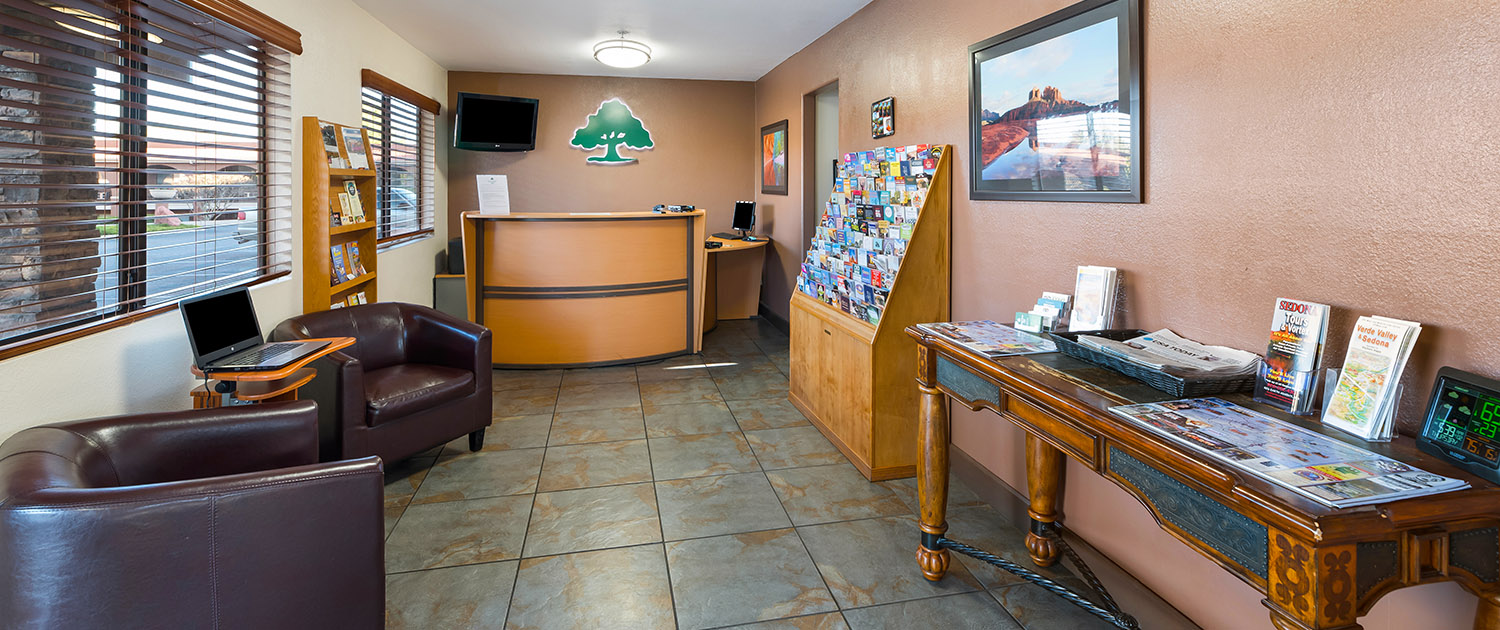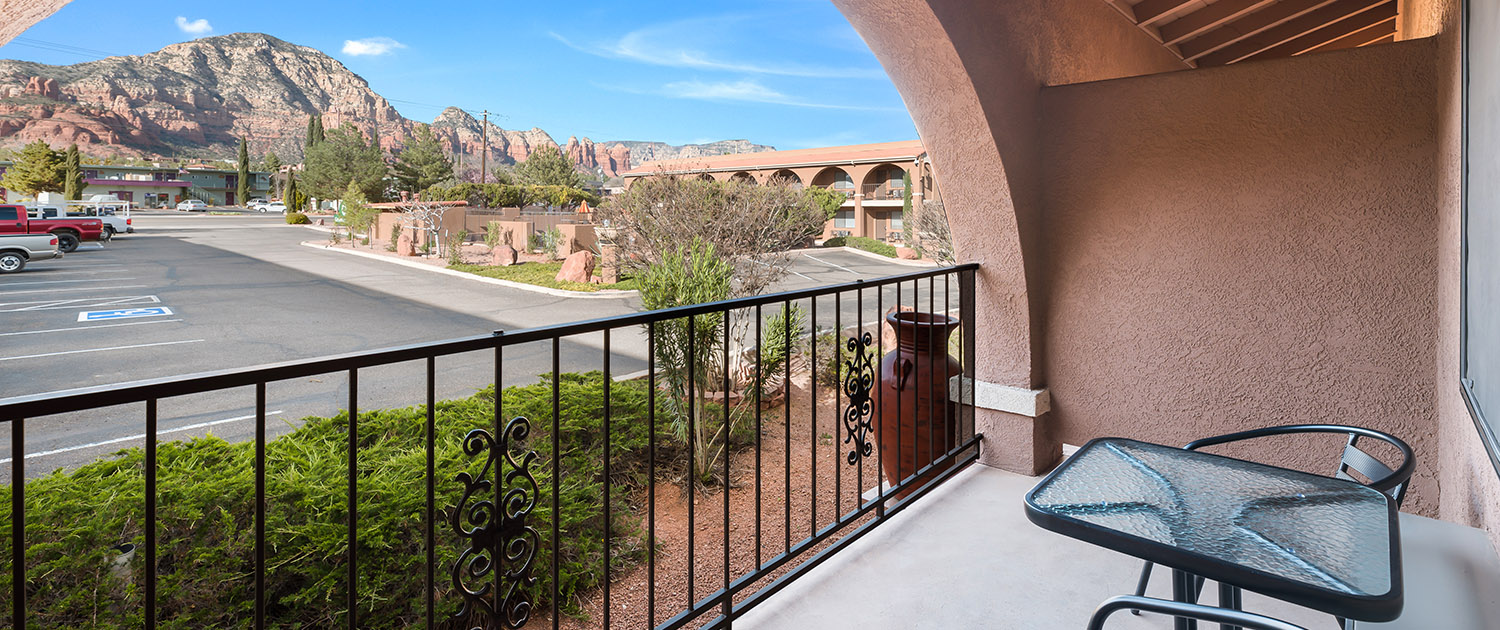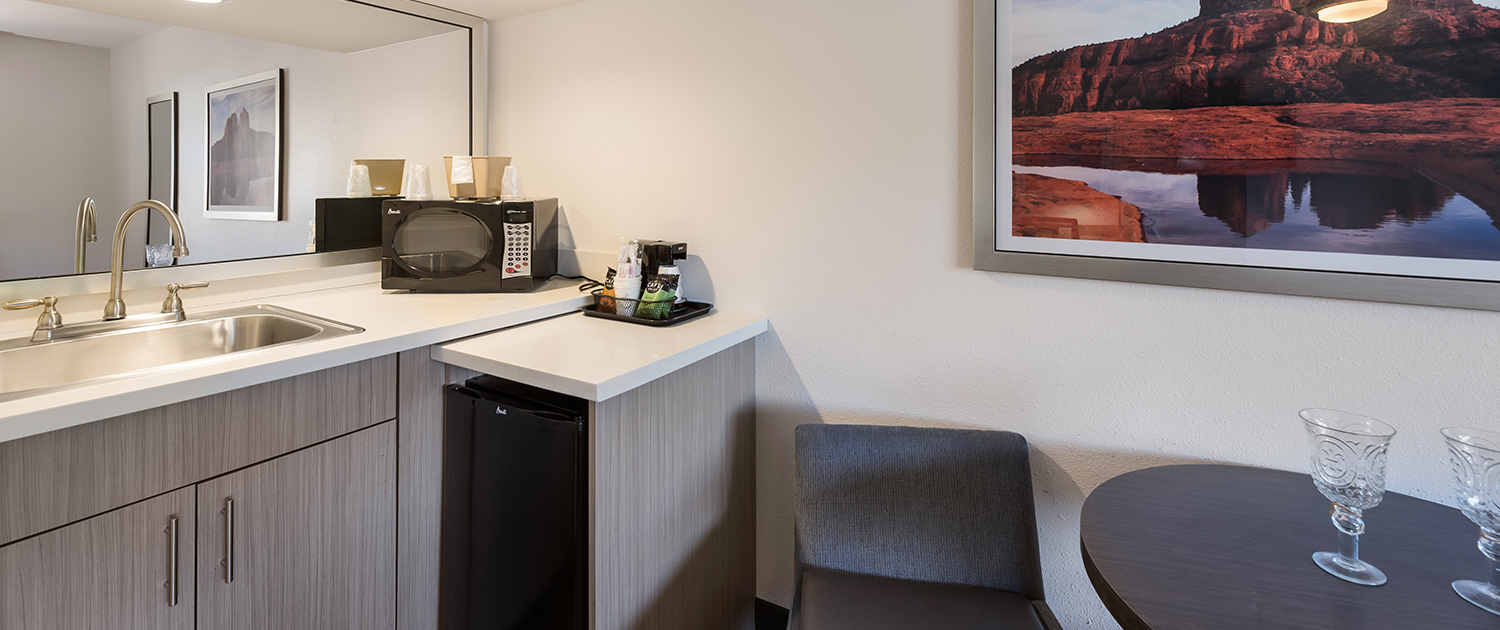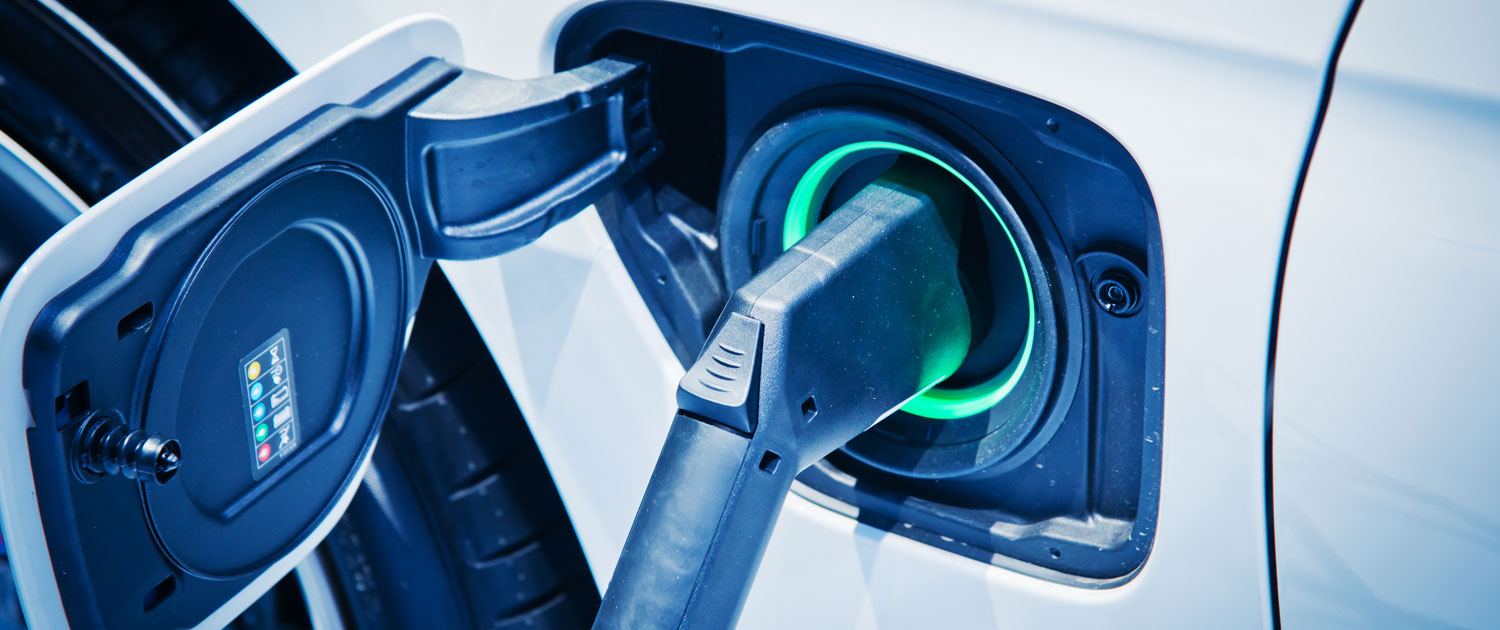 Parking
Outdoor Pool & Spa
Find the best deals and packages with exclusive discounts and amazing perks. Book directly on our website for the best rates.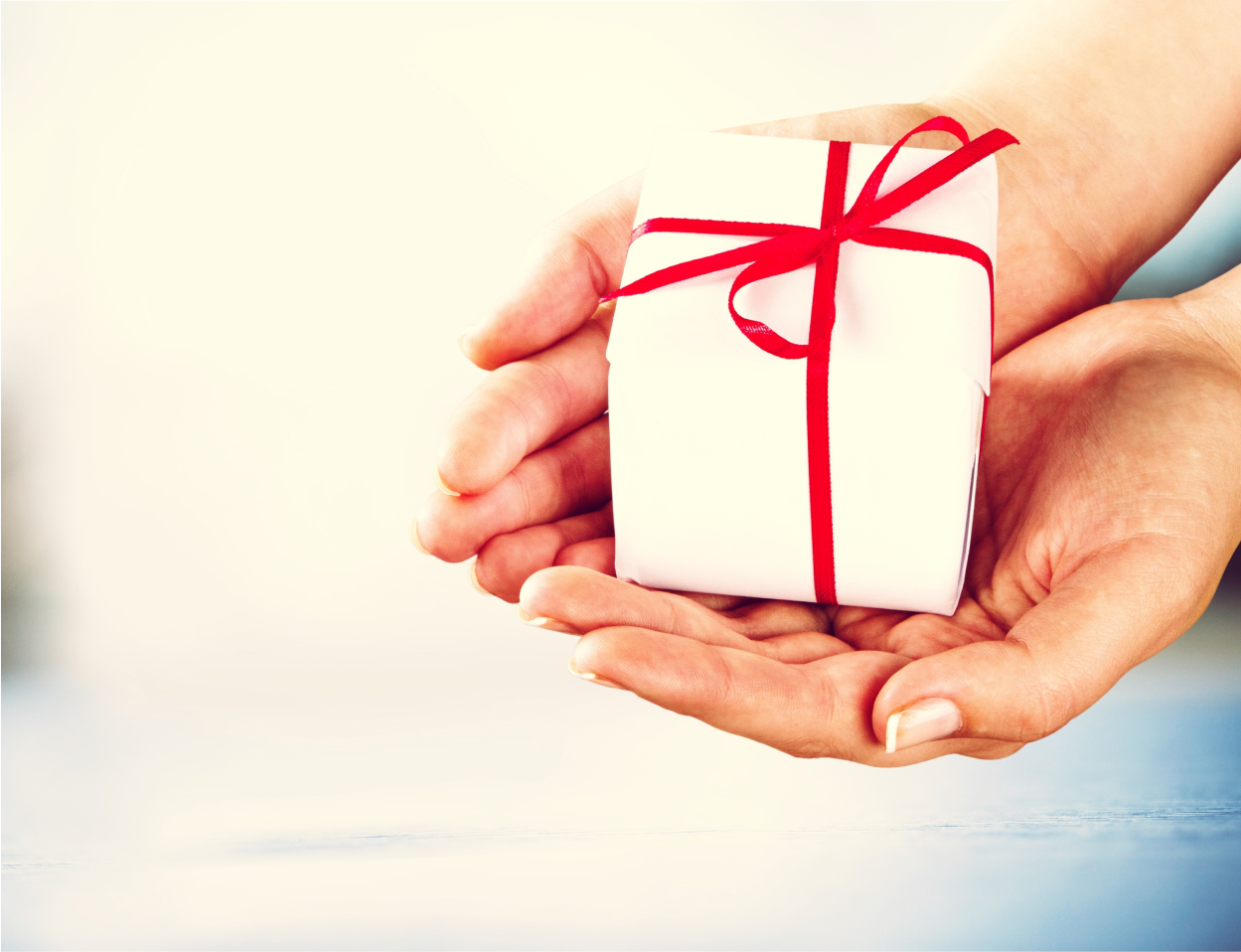 GreenTree Inn Sedona is located in West Sedona, a mountain neighborhood. GreenTree Inn Sedona is in proximity to nearby attractions. The region's cultural highlights include Lanning Gallery, Sedona Art Center, Amitabha Stupa, and Crescent Moon Ranch, among the notable local landmarks. Seek out an adventure with mountain biking, hiking/biking trails, and skydiving. Guests adore the hotel's convenient location for exploring the city.
Reviews
Great Place, Convenient, Staff was great
Richard was very helpful upon checking in and was prompt in answering questions when I called to make the reservation. Got us the best deal possible. The rest of the staff was very helpful. Breakfast was a great grab-and-go, continental style. Cereals, Oatmeal, Muffins, Bagels, toast, coffee, and juices.
Amazing Inn
The inn is very clean and very organized. It's definitely a place I would stay again. When we requested extra things such as towels, the employees responded immediately. This inn makes their guest's needs a priority.